---
Propaganda: Preserve our unity - July 5, 2015
All decorations are finished, and now I am working on implementing them across the world map cells and the individual room/dungeon pieces. While not all 685 map files will require filling, there will still be a significant portion of them requiring filling.
Before that, though, my focus will be on foresting as much of the world map as pathfinding, game performance and file sizes allow without causing too much trouble. I hope to get as much done as I can tomorrow on this.
One of the new pieces of Cult propaganda, called "Preserve our unity". The Cult of the Symbiote takes its unity mantra quite seriously... so seriously, you may encounter some of the more severe instances where the Cult attempts to deal with dissenters.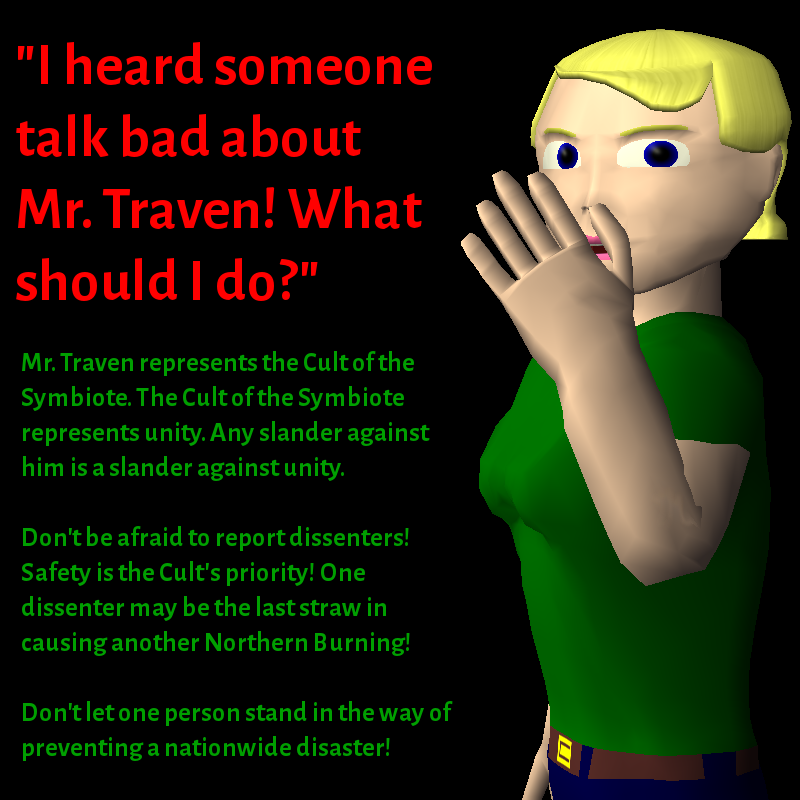 ---