---
Hayley White - May 28, 2015
Content focusing on Hayley White, posted just today on Twitter:
Bio Card for Hayley White, another returning character from Skylight Freerange 1. Hayley is an engineer who was captured by the Cult of the Symbiote for her incredible ability to combine engineering with Symbiote Monsters.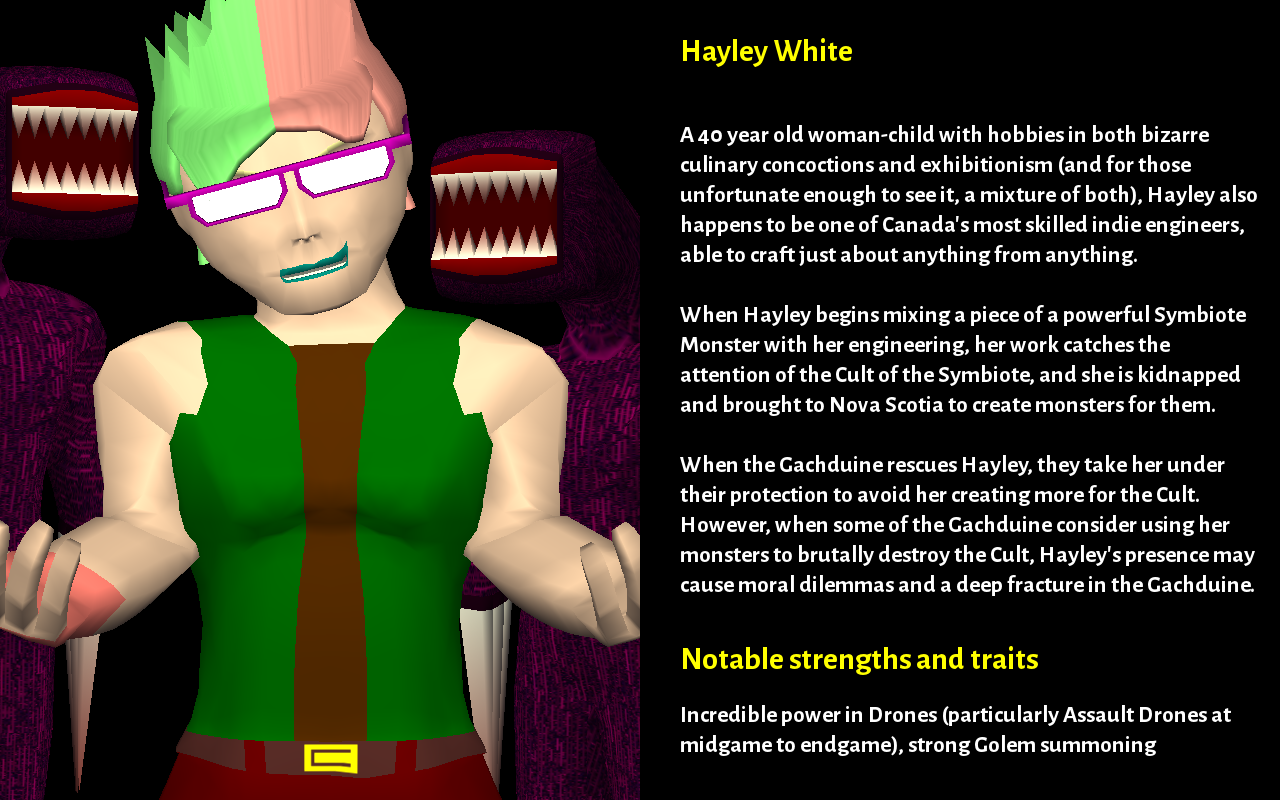 Though Hayley is caught up in some very serious matters, she hardly takes any part of life seriously. In many ways, she has her head in the clouds and seldom pays attention to what anyone says to her. She doesn't notice that people are uncomfortable around her with her strange use of foodstuffs or her exhibitionism (or in some sad cases, a combination of both).
Hayley's skill is best with Drones, where she not only has high power with using them (including the possible addition of an Assault Drone damage boost midgame to endgame), but also has the Overclock Competency, which allows all of her Drones (Assault, Defense, Ammo) to randomly gain boosts in power (but not lower).
Hayley also has skill in Golem summoning, though not at Erica's level. Still, strong focus on Drones and Golems mean that so long as Hayley is alive, her Drones and Golems will provide great levels of offense, defense and support for her team, even if Hayley herself is not very strong.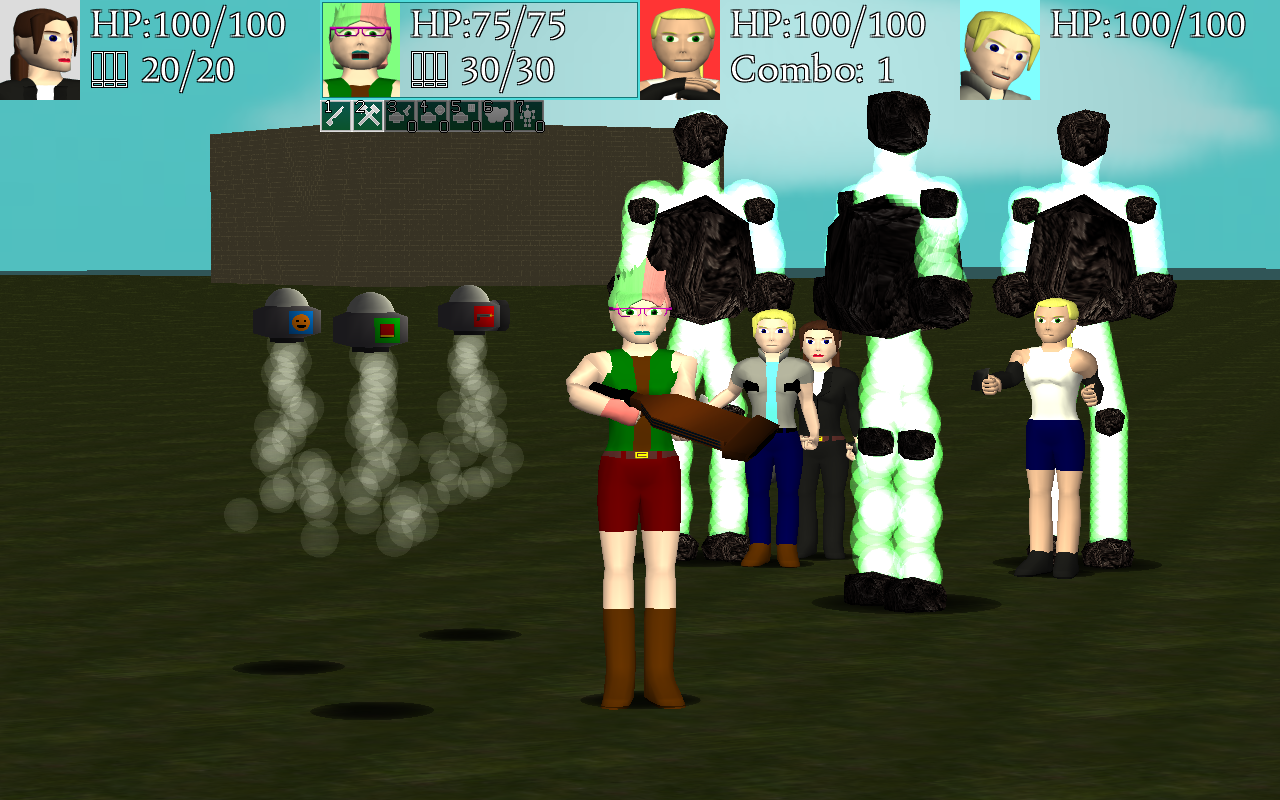 ---